THE "XPLORER" IS THE MOTION SOLUTION FOR INTEGRATORS AND FIXED-BASE SIMULATOR OWNERS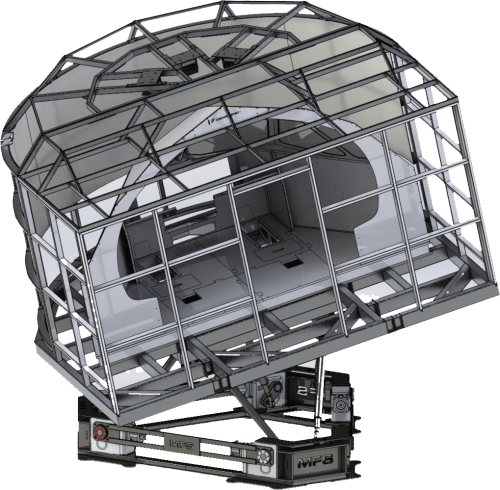 EXPLORE OUR XPLORER PRODUCTS AND THEIR OPTIONS WITH OUR DETAILED PDF
The Xplorer was crafted with flight simulators in mind, but its versatility allows it to be adapted for other applications.
To ensure an optimal experience, we recommend a minimum space of 4 meters of ceiling clearance and 6 meters by 6 meters of footprint (including room for motion).
If your space is limited, please don't hesitate to reach out to us.
An airliner simulator can be comfortably housed within 360cm x 360 cm x 360 cm.
For personalized pricing information and additional details, please contact us.
FOR MORE INFORMATION, CONTACT US TODAY